Integrated Campaign: Persistence

Persistence is a cyberattack mechanism that is often ignored, but it is what Huntress has built its Security Platform on finding and stopping. The Huntress Marketing team developed an integrated campaign to educate the community on persistence and how to prevent it, including an ebook, webinar, and toolkit.
I designed the campaign branding, ebook, and supporting materials. Design support by Jenna Campbell with content and copywriting by Lily Teplow and Rachel Bishop.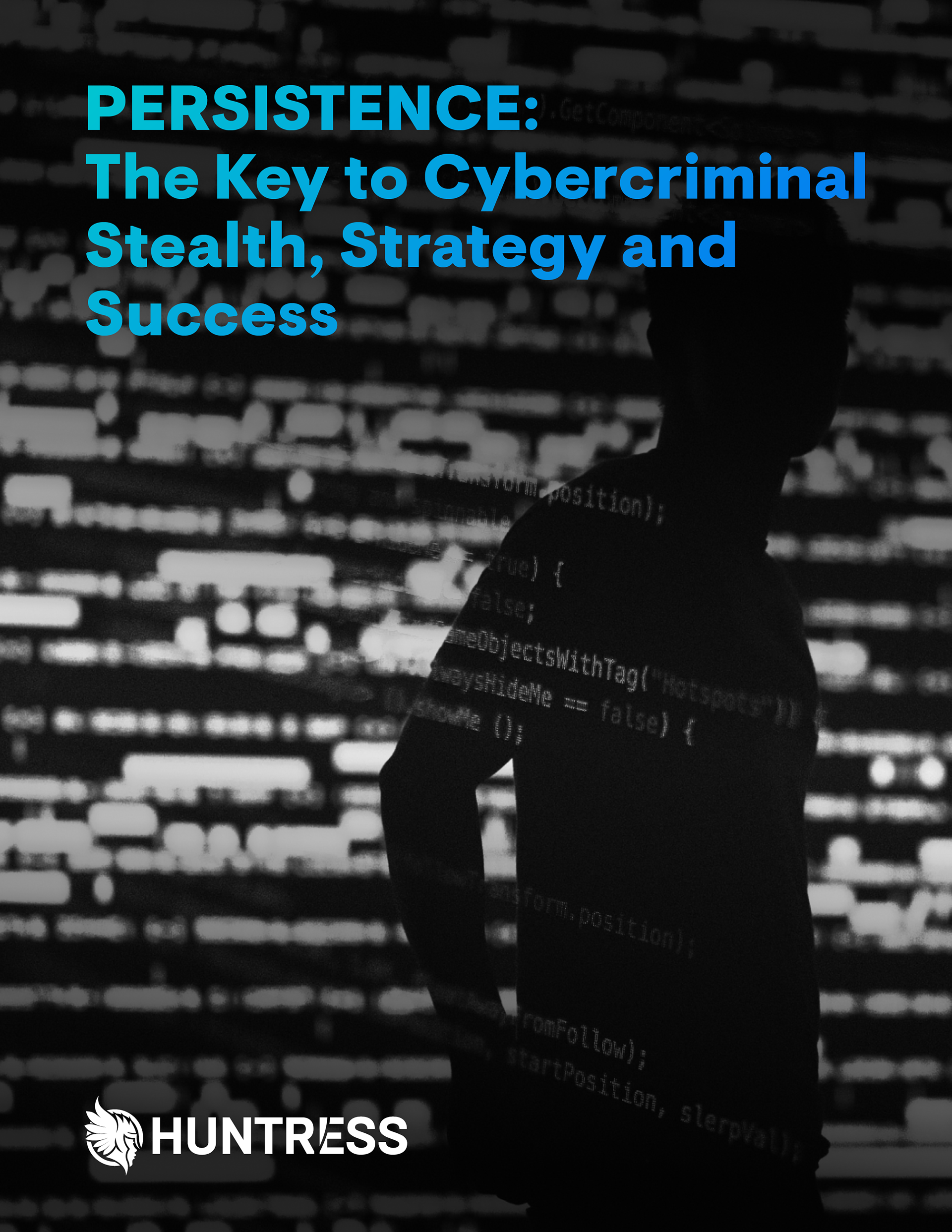 Select pages from the ebook.
Organic social media graphics.
Zoom backgrounds for employees to use to promote the campaign.